Introducing The NOMAD Abu Dhabi Special Edition
Our May 2023 edition of The NOMAD is an Abu Dhabi special. The capital and the largest Emirate of the UAE is fast becoming an extremely popular destination for travellers from around the world.With so much to do, the emirate is full of culture, adventure, and wellness experiences. Just as the new promotional campaign says we too believe that "One summer is not enough!" to fully explore Abu Dhabi. This edition of The NOMAD also pays special attention to Al Ain, known as a garden city.
One Summer Isn't Enough & Special Summer Pass
Tourism Abu Dhabi launches exciting summer marketing campaign with Bollywood star Ranveer Singh "One summer isn't enough" to showcase the diversity and abundance of attractions available across Abu Dhabi. A special summer pass too has been launched bundling popular attractions. Get in touch with us for more details.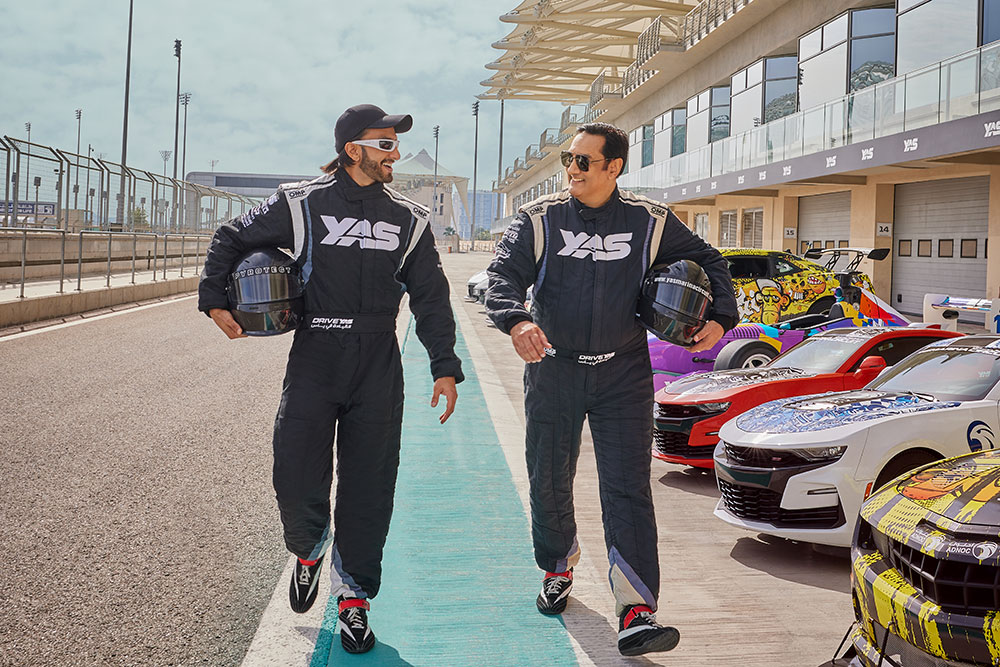 Emirates and Etihad announce an interline expansion, offering better itinerary options to boost UAE tourism
Emirates Airlines and Etihad Airways have signed a Memorandum of Understanding(MoU) to expand their interline agreement and provide travellers additional itinerary options when visiting the UAE. This first-of-its-kind agreement between the two UAE carriers aims to capitalise on opportunities to boost tourism to the UAE from key source markets by enabling visitors to experience more than one destination in a single itinerary.
This summer, customers of each airline will be able to purchase a single ticket to fly into either Dubai or Abu Dhabi, with a seamless return via the other airport. The new agreement also provides travellers planning to explore the UAE with the flexibility of one-stop ticketing for their full journey and convenient baggage check-in.
Etihad Rail to launch luxury train experience connecting Abu Dhabi, Dubai, Fujairah, and Oman
Etihad Rail, the UAE National Rail Network developer, and operator, has signed an agreement with Italian luxury hospitality company Arsenale to roll out "a luxury train experience that pays homage to Emirati culture and heritage."
The luxury train will travel throughout the UAE towards the border with Oman, passing through Mezeira'a, along Liwa Desert and its famous oasis. It will extend to the wider GCC, once the GCC Railway is operational.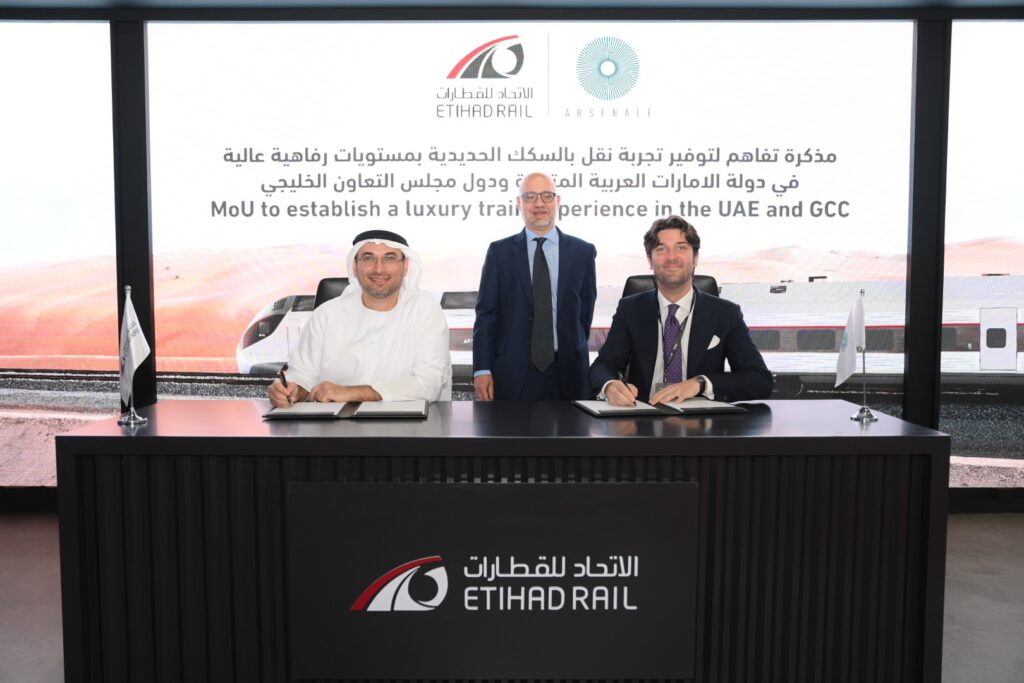 Sea World Abu Dhabi – Opens 23rd May 2023
Get ready to explore the region's first Marine Life Theme Park and discover 8 immersive realms that take you on an incredible journey from the poles to the tropics. With over 100 animal experiences and presentations, including up-close animal encounters and expeditions, you'll soon be able to learn about the incredible One Ocean that connects all of us.
SeaWorld will be home to over 35 interactive experiences and rides, live characters and performances, 17 dining options, 13 retail outlets, and roaming entertainment across all realms.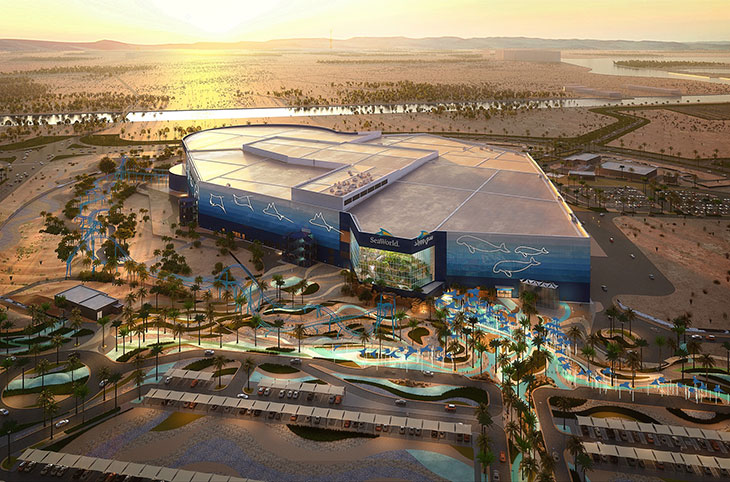 Featured Resorts
Anantara Sir Bani Yas Island Al Yamm Villa Resort
An exclusive, intimate island experience featuring one- and two-bedroom villas in a private setting on beautiful white sand overlooking the Arabian Gulf. Inspired by traditional Arabic fishing and pearl-diving villages and their barasti (palm frond) houses, the 30 Al Yamm villas –some with private plunge pools – are sustainably built, designed to complement the island's delicate ecosystem and with additional views across a mangrove-filled salt-water lagoon.
Anantara Sir Bani Yas Island Al Sahel Villa Resort
In the heart of the island's Arabian Wildlife Park, this one-of-a-kind villa resort is a luxury hideaway from which guests can explore the open savannah. Accessible only by 4×4, the 30 Al Sahel villas – some with private plunge pools – are set beneath thatched roofs and offer luxury amenities with traditional and authentic touches, as well as high levels of elegance and comfort.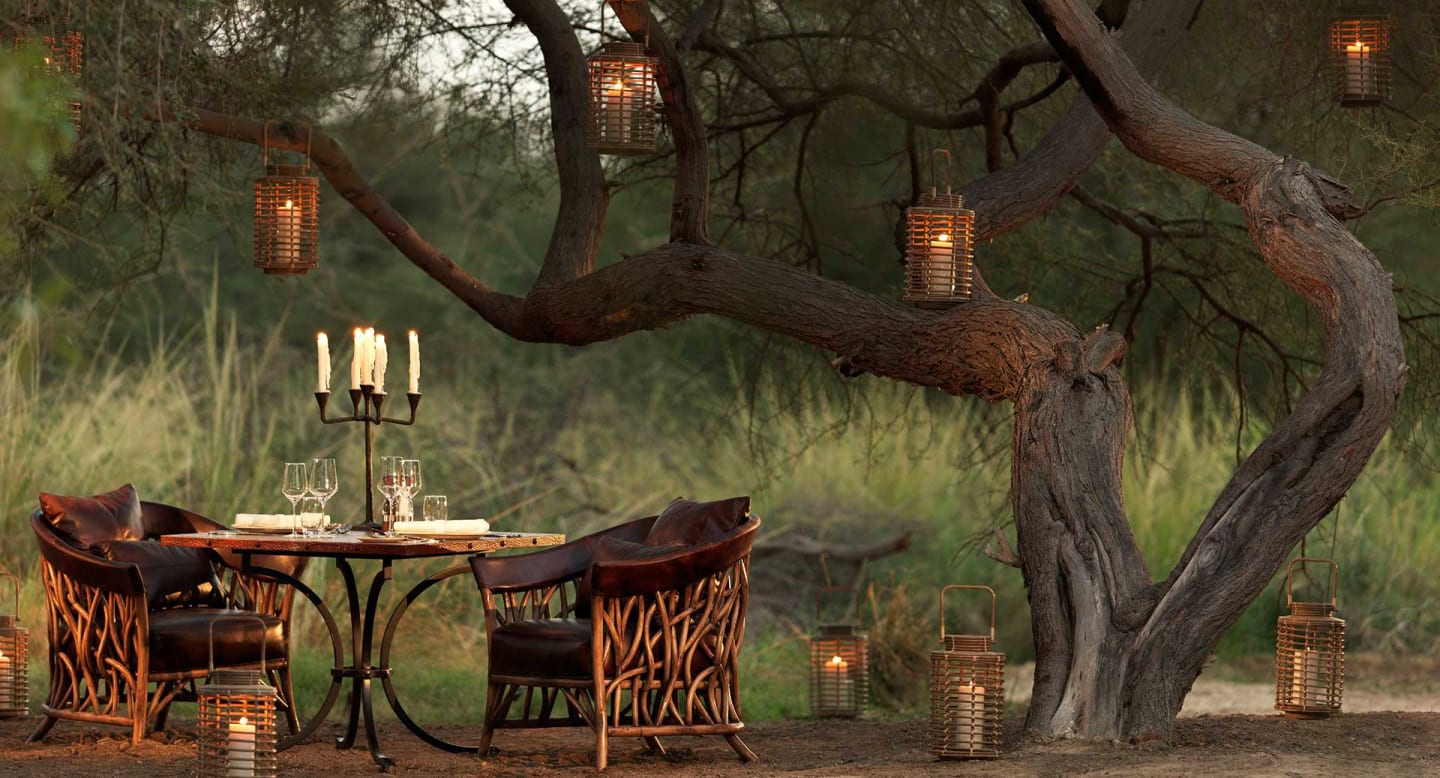 Desert Islands Resort & Spa by Anantara
Just 250km west of Abu Dhabi, on the nature reserve of Sir Bani Yas Island, the five-star Desert Islands Resort & Spa by Anantara has a range of lavish rooms, suites, and villas, which blend luxurious amenities with rich Arabian touches and sweeping views of the lush surrounding landscape and the Arabian Gulf's sparkling waters.
Featured Experiences
Al Ain Oasis
Take a walk through the shaded pathways and reconnect with nature in the lush greenery of Al Ain Oasis – a peaceful retreat spread across 1,200 hectares in the 'Green City' of Al Ain.
Located just a 90-minute drive from the capital city of Abu Dhabi, it is easy to forget that you are in a desert. This magnificent oasis is a dreamy sight for sore eyes and one of the most beautiful oases Abu Dhabi has. Here you can enjoy a bit of respite from city life and appreciate 147,000 date palm trees, over 100 different varieties of vegetation and relics of the past, like the ancient irrigation system known as falaj. The falaj is an essential piece of the region's heritage and one of the many reasons why Al Ain is a UNESCO Cultural Site.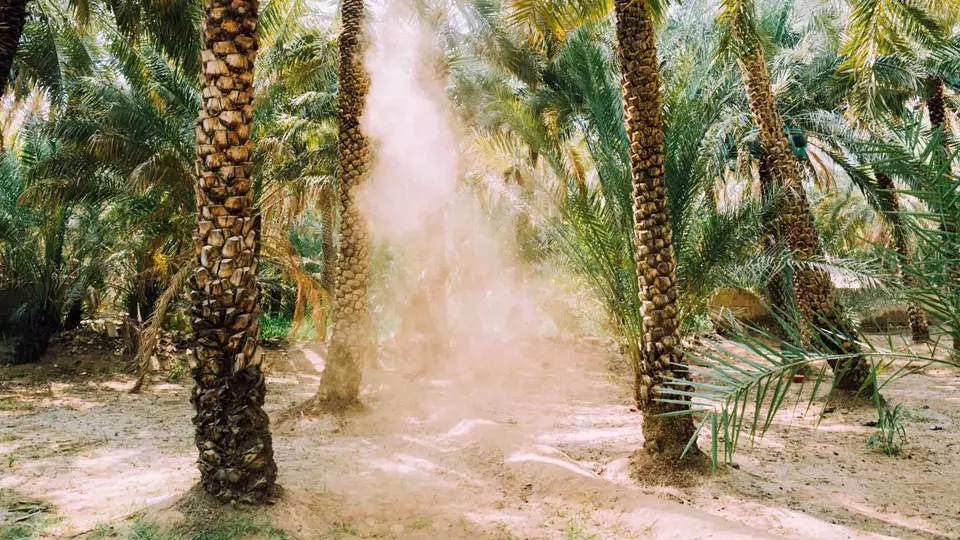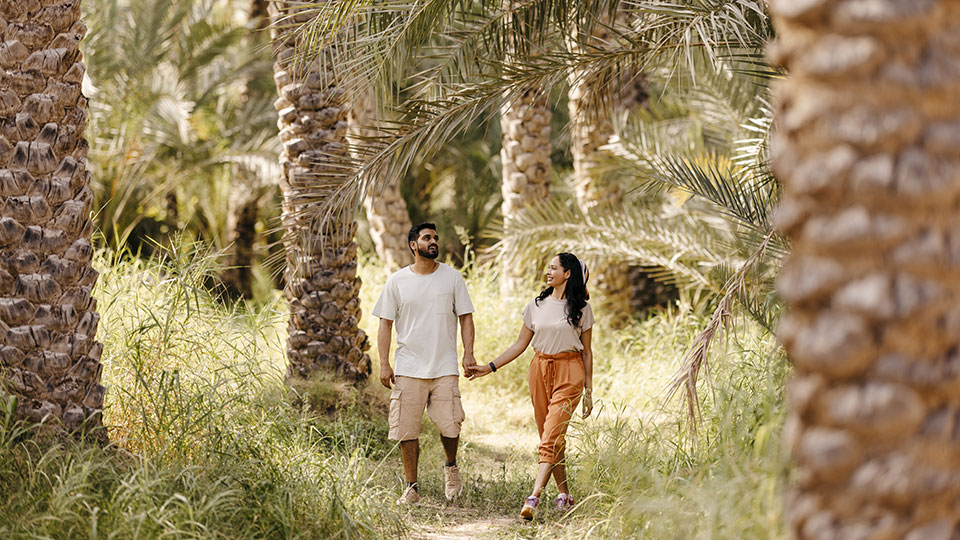 Al Sadeem Observatory
Since its official opening in July 2016, Abu Dhabi's space observatory, Al Sadeem Observatory, located in the middle of the desert in Al Wathba South has delighted avid astronomy enthusiasts and stargazers. The two founders, Thabet Al Qaissieh and Alejandro 'Andy' Palado believe that it is a great way to get the community engaged in astronomy and hope that the observatory will become a place for all space enthusiasts inAbu Dhabi to go to learn about our incredible universe.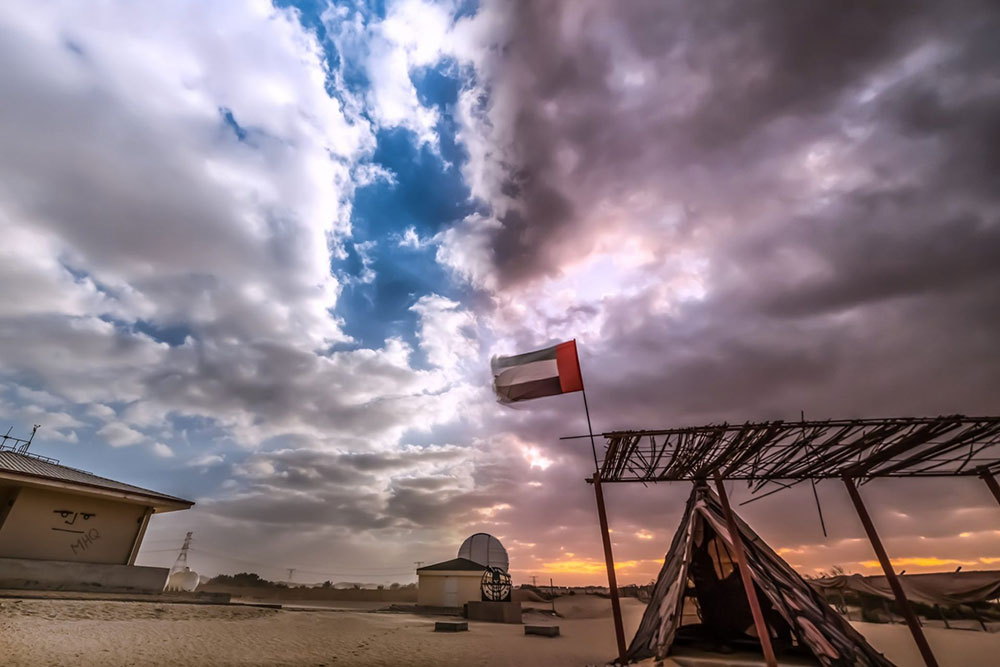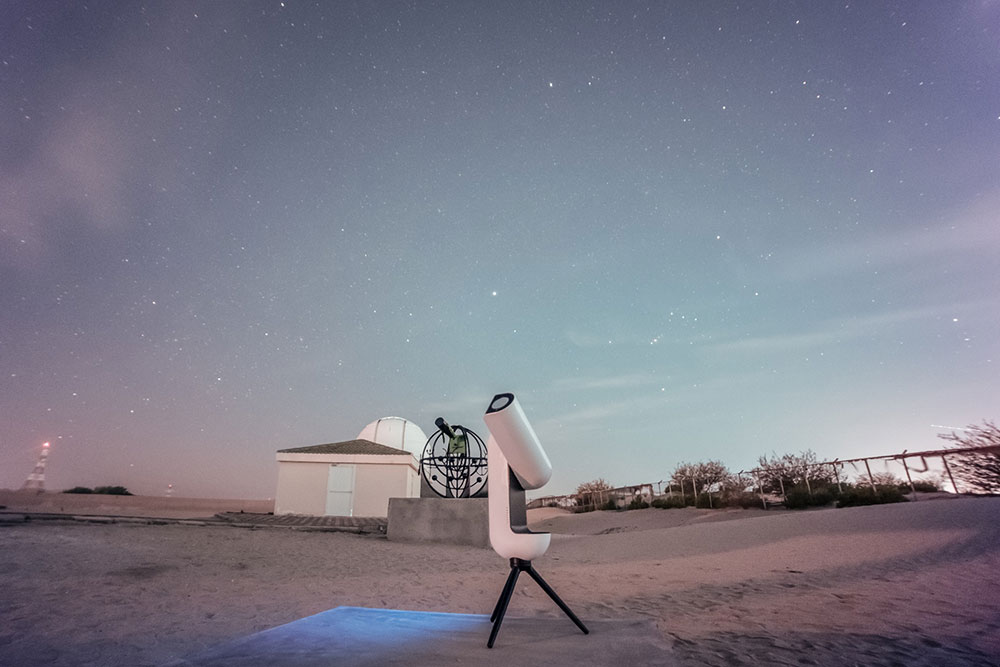 Happening Soon in Abu Dhabi

International Indian Film Academy (IIFA) Weekend & Awards – May 26 & 27
A weekend of music, cinema, fashion, and culture with the Indian Film Industry. The weekend will comprise of multiple events and activities to celebrate and welcome the Indian film fraternity in Yas Island, Abu Dhabi. There is an IIFA Airport Welcome, Weekend press conference and workshops throughout the two days. The two main events are IIFA Rocks & IIFA Awards. IIFA Rocks is a combination of live music with fashion. IIFA Awards is celebrating the annual achievements of the Indian cinema industry with a presentation ceremony of awards and live musical & entertainment performances
Abu Dhabi International Book Fair (ADIBF) 2023 – May 22 – 28
The Abu Dhabi International Book Fair is the bedrock of the publishing industry across the Middle East and North Africa. The 32nd edition of ADIBF will be held at Abu Dhabi International Exhibition Center. The Fair looks forward to stepping up its competitiveness, consolidating its regional position and enhancing its global presence through excellence in providing professional and cultural content. 
Comic Craze Vol.3 – May 1 – Aug 31
Comic Craze showcases 49 artists from the UAE, and sheds light on the ingenuity of the creation of satirical, comic and critical cartoons. These talented individuals use their art to observe and comment on the contradictions of human and social behaviour and the intricacies of modern life. The exhibition takes viewers back to their childhood memories as it includes Japanese anime cartoons, which were dubbed into Arabic and viewed by many generations in the Arab world.
Guns & Roses – June 1
Prepare to witness history as Guns N' Roses return to the road on a massive 2023 World Tour produced by Live Nation, headlining stadiums, festivals, and arenas around the world throughout the summer and fall. Lighting up the Etihad Arena, Yas Island, in Abu Dhabi on June 1st, the world tour will see the band stopping off in various cities around the world giving fans of incredible rock anthems a real treat and a "One In AMillion" chance to experience history. Famed for rocking out stadiums globally for nearly four decades, this is an unmissable chance for residents and visitors to AbuDhabi to witness a true musical phenomenon.
Click here to download this newsletter post as a PDF